Get The Look - Home Office Inspiration
Let us help you create a sharp stylish home office using key pieces to achieve a practical yet beautiful work space. A neutral palette of wood and metal with a hint of brass and gold translates into a calm productive environment.
​Top Tips
1. Love your work space, your productivity will increase if you enjoy being at your desk.
2. Use metallics and candles to create warmth and calm.
3. Ensure that your desk is well lit. Use desk lamps or ceiling lights illuminate your workspace.
4. Make sure that your chair is comfortable.
5. Surround yourself with items that you love. Be inspired by your everyday objects.
All of the items featured in our shoot can be found below. Have fun creating your own version and Happy Shopping!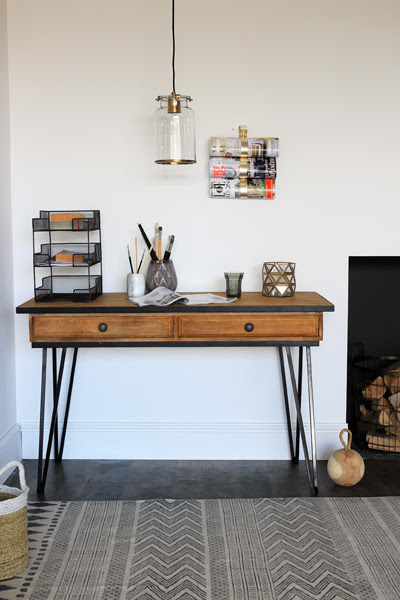 Wood & Metal Desk
£395.00